our concept
Discover Mauritius through the five senses
OUR OBJECTIVE
Be true ambassadors of the legendary Mauritian hospitality,
infused by passion and seeking excellence through professionalism.
The journey so far, has been both exciting and inspirational, whereby our team members have demonstrated with pride, business savoir faire and the highest standards of ethical conduct. With the loyal collaboration of our partners, we are today regarded as the go-to-Destination Management Company for handcrafted services in Mauritius.
We are now ready! Ready to officially unveil our new brand identity, ready to showcase our business evolution and step into our future goals.
SYMBOLIC OF THE TREE LIFE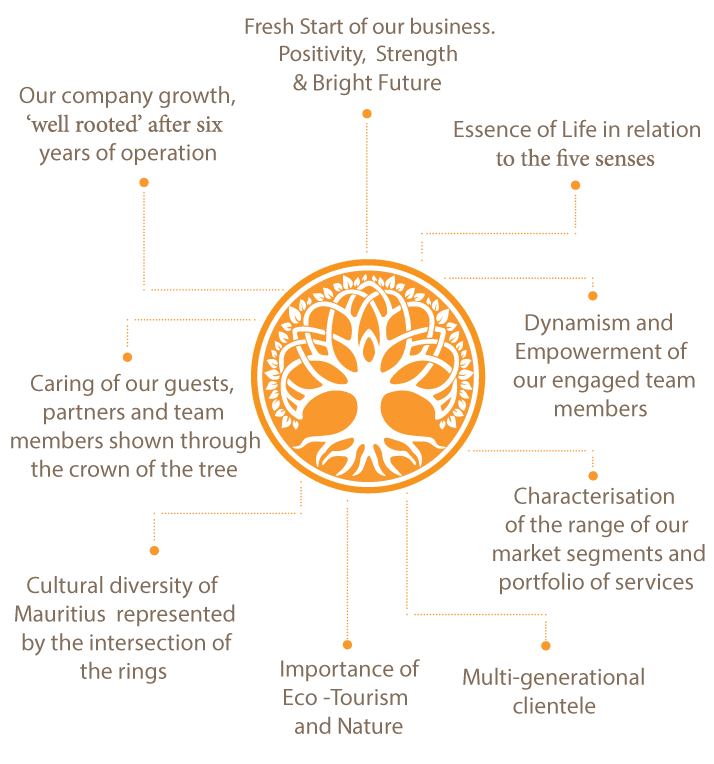 O'CHIC BY EMOTIONS

From high spirited adventures, vibrant civilization, artistic heritage and unfolding luxury… Our options are limitless and crafted as per your taste to the finest details.
If you are looking to be utterly pampered, O'Chic will make it happen.
O'Chic is a high-end elevated concierge service, where luxury, exclusivity, discretion and accessibility blend flawlessly.
We offer unique travel experiences and custom  curated  itineraries.  We make your dreams come true with unforgettable memories.
O'Chic is your passport to an unparalleled immersion in the authentic Mauritian Lifestyle.