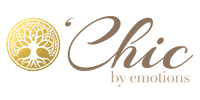 From high spirited adventures, vibrant civilization, artistic heritage and unfolding luxury… Our options are limitless and crafted as per your taste to the finest details.
If you are looking to be utterly pampered, O'Chic will make it happen. O'Chic is a high-end elevated concierge service, where luxury, exclusivity, discretion and accessibility blend flawlessly.
In an effort to provide an added value to our guests flagged under 'O'Chic by emotions' (that is for those having specific needs or expectations or booking 5* luxury accommodation or villas), we are coming forth with an enhanced service in view of facilitating the communication vector between the client and us.
We offer unique travel experiences and custom curated itineraries. We make your dreams come true with unforgettable memories.
O'Chic is your passport to an unparalleled immersion in the authentic Mauritian Lifestyle.